FLUORESCENT BRIGHTENER CBS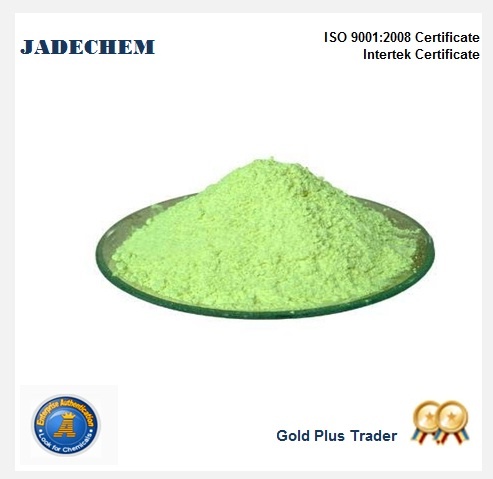 Product:
Fluorescent brightener 351
Appearance: yellow -green crystal power
Chromatic light: bright-colored blue with white light
Melting point 216-222°C
Content: ≥99%
Volatility: ≤0.5%
Ash content: ≤0.1%
Fineness : through 100 meshes

Structural formula:


Insoluble in water, no odor, stable property and strong fluorescence, its maximum absorption wavelength is 374nm .
Fluorescence emission wavelength: 434nm.
Application: widely used for plastic, synthetic detergent, printing, dying and man-made fibre.
Package: It is packed in 25kgs paper board drum.

JADECHEM optical brightening agents or
Fluorescent brightener
agents are well used to enhance the appearance of color of fabric and paper, plastic and detergents.